Nestled in the heart of East Gippsland, Covino Farms is a leading national grower, cultivating lettuce, carrots and a variety of vegetables across an impressive 3,500 acres of farmland. Like any forward-thinking enterprise, the business sought a visionary approach to curtail rising electricity bills while maximising their investment returns.
After researching potential partners, Smart Ease Channel Partner Cherry Energy emerged as the clear choice. Boasting impeccable credentials and backed by EnergyAustralia, Cherry Energy offered a cutting-edge solution tailor-made for Covino Farms.
The challenge
Beyond the challenges of reducing energy expenditure and deliver a compelling return on investment, the Covino Farms project threw some unique curveballs.
Project snapshot
Equipment
1,742 x 450W Risen panels
8 x 82.8kW SolarEdge inverters
871 x P950 SolarEdge optimizers
Commercial-grade Sunlock racking
SolarEdge energy meter
450kVA PFC unit
Savings 
~ $189,439
The site proved challenging to secure adequate insurance coverage for due to its high fire risk. Then, there were existing skylights which restricted the availability of suitable roof space and necessitated a rethink of the recommended system size.

The solution
With the assistance of Cherry, Covino Farms accessed various State Government incentives, significantly reducing the upfront cost of the project. Cherry then connected Covino Farms with Smart Ease to finance the remaining project cost with a Payment Plan. The speed of application and approval was a big part of the appeal, with Smart Ease providing a smoother, easier path than major banks.
In addition, Cherry worked closely with Covino Farms to minimise fire risks and secure the required fire insurance coverage. They replaced skylights with regular roof sheeting, creating more room to expand the system's size and capacity and installed a Power Factor unit to further optimize savings.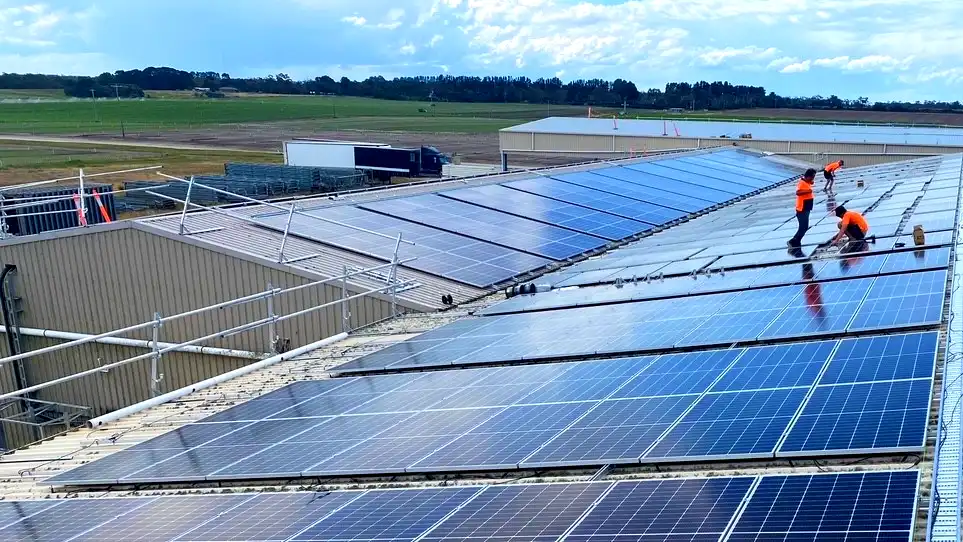 The win
Today, Covino Farms is powered by the clean, green energy generated by their state-of-the-art 783.9kW solar PV system. 
Funding their new system with a Smart Ease Payment Plan enabled Covino and Cherry to move ahead more quickly on the project by turning what would have been a substantial upfront cost into a series of manageable monthly instalments.
The projected savings for Covino Farms are impressive, totalling approximately $189,439 while significantly reducing their carbon emissions. This project is a great example of how agricultural businesses can improve profitability while playing their part in mitigating climate change.
Start a conversation with Smart Ease and find out how our Payment Plans can help you generate solar savings